Top Selling Products for Lingerie
Categories for Lingerie

Additional Information for Lingerie
All About Lingerie in Australia
Why is it that women in lingerie are always perceived to be sensual, and the boudoir setting is always intimate, if not secretive and kept very private? Growing into a woman, it pays not just to have figure-hugging unmentionables, but to have comfortable fit as well. If lingerie were to support and enhance your body, and if these were always to come into first contact with your skin and curves, it might as well has to be worth the value of your hard-earned money. Even celebrities like Fergie have admitted that wearing sexy lingerie makes various women feel glamorous, so most women splurge on sexy lingerie.
Lingerie is undoubtedly a mark of feminisim. Lace signifies delicate and delightful touches, garters scream sexy, smooth thighs; teddies all say woman-on-top and babydolls can't help but remind you of honeymoon dream.
The right lingerie does not just make you feel sexy, but to some extent it makes you feel powerful. Any woman wearing sexy and comfortable lingerie underneath a business suit can still feel confident, as if it were a secret only she knew about.
But more importantly, lingerie is reminiscent of the intimate moments between two people, during the private times when lovemaking was ignited by the kind of lingerie a woman wore in the bedroom. Would your man be as turned on when you are in pyjamas in bed or would he be feeling the fire when you walk in wearing a sexy lingerie? It is really a statement that is unspoken, and even without words, you and your lover will be nodding your way to sexual satisfaction. Lingerie is a way to suggest what your expectations are, and when chosen properly, you could get exactly just that, and more! Rocks off toys
That's Naughty has an impressive collection of lingerie for your preferences to spice up any boudoir setting. The details are, after all, in the kind of lingerie you choose. Shopping online for lingerie has never been easier, thanks to an easy payment portal and discreet packaging and delivery right at your door.
With sexy lingerie from That's Naughty Australia, you can be the sex kitten you have always wanted to be, even if it is only in the bedroom and for naughty time.
Lingerie Accessories-Bringing The Important Details Together
Sometimes people who come together to make love are extremely turned on by the clothing items that they do not remove.
However, you can even add spice and excitement with minimal accessories that can trigger the many different fetishes you have as a couple. For all your lingerie accessories need, you can turn to arm warmers, gloves, money garters and also nylon thigh highs. You can shop for all your lingerie accessories at That's Naughty Australia and enjoy affordable rates as well as a wide range of hot and sexy costumes that could just blow his mind.
You can demand to be teased and do the teasing, and be the sexy house bunny or sex kitten that you have also envisioned so that you can turn up your lovemaking a notch or two higher. If you feel that it will surprise him, now is the time to uncover that sultry vixen that you have been hiding in you.
You can either dress in plain lace of red or a whole outfit of black complete with the accessories that you like, and if you want, all white can be that of the whole virginal look.
Even if it is your honeymoon night or simply just that really important day when you have decided to go intimate, you can surprise him and make the moment extra special with complete lingerie accessories from That's Naughty. Knowing that you have exerted effort into the way you look will make him smile and even trigger to let him make the best out of your sexy moments together.
All Your Lingerie Needs In One Adult Superstore
No matter what the occasion, whether it is for Valentine's, Christmas, your honeymoon or you feel that it is just a special time because you are together, you can make quite the impression on your partner. With over 200 products to choose from, you can have pick your sizes and choose the right lingerie style for you. Not all women like just a single lingerie style, which is why That's Naughty has made it available for you to shop online for different brands, lingerie and accessories in the comforts of your own home. With an easy payment scheme, you can also expect your items to be packaged discreetly and delivered right at your doorstep. How is that for a hassle free service?
That's Naughty Australia has foreseen the possibilities of different personalities and different personal preferences when it comes to lingerie shopping online. You can observe that the range comes from innocent to demure, to fetish and flirty!
You can be confident that not only your personal information is secure, but also the items that you shop for are made of top quality materials for your utmost comfort. In order for you to successfully dress the part, you have to be comfortable in your costume. You can feel instantly sexy in your choice of g-string, powerful leopard prints or be seductive in handcrafted lingerie wear of leather fetish gear. If you are also in a romantic mood, you can have kits complete with the works and you can depend on your imagination run wild.
With comfortable and sexy lingerie from That's Naughty Australia, setting the mood right should be no problem at all.
Adult Ideas: Babydolls & Chemises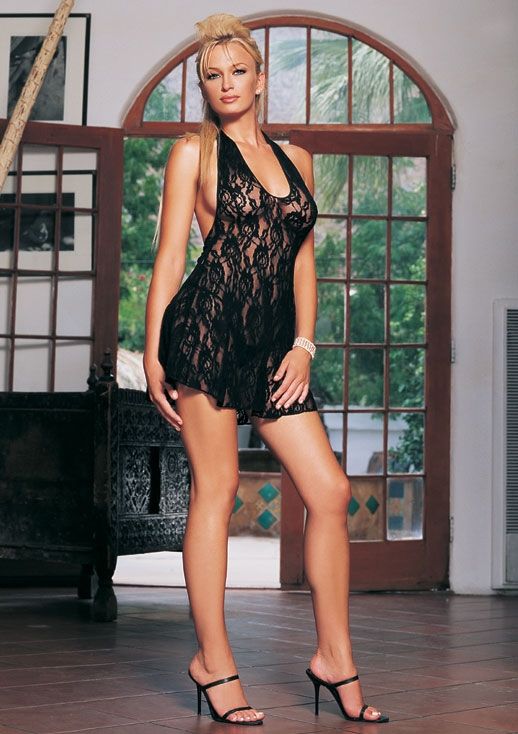 Have you noticed that men can instantly go crazy when you show up wearing only erotic lingerie? The best ones you can wear to tease their imagination is surely babydolls and chemises. You could either step into view into a sheer babydoll with no panties underneath and he could get the idea. Also, a chemise and g-string will not only get value for your money, but he can also enjoy the pleasure of slowly touching the delicate lace and practice pulling it down or taking it off.
There is really no hard facts and relevance as to why men enjoy women modeling lingerie, at least no male version is heard from their side, but it could help you by knowing where you can find sexy babydolls and chemises to wear for those "tonight is the night" moments.
You could also observe that babydolls and chemises lend an erotic ambience, and can determine whether you want to be that innocent and demure girl with ribbons and white laces or that desirable seductress with the all black sheer babydoll revealing nothing else underneath. Your choice of which woman you want to become is all dependent on which babydoll or chemise you would want to wear. It is one way of keeping him on his toes and to keep him guessing.
That's Naughty Australia can be your secret shopping haven when it comes to different lingerie styles. You can get attractive designs and value packs so that you can get a fair exchange for your hard-earned money. This way, you can also save on time and shipping, and show your man that you mean business with your adult ideas-serious, sexy, wild business.
Lingerie Basics: A Step At A Time Towards The Bedroom
Not every woman has grown up with knowing which lingerie to put on for those extra special honeymoon nights, or which one to wear just to feel sexy at home. Each woman experiences a transition and exercises good judgment in order to know which lingerie to put on to complement every curve and every crevice of her body. When it comes to transitions, one does not immediately jump the gun so to speak, but first starts with the basics.
Admittedly, lingerie can be fun to wear to express feminity and that sexy side. That's Naughty has a wide selection of lingerie including the basic ones to help you set the mood or to simply lounge in when you need to indulge in a dose of sexy lingerie. You can try out the Leg Avenue Opaque Long Sleeved Bodysuit in Nude, which also comes in plus size and pair it with the Leg Avenue pleated satin mini skirt, this combination is sure to drive your partner crazy as this ensemble shows off your body's humble curves.
If you feel daring for just a night, you can be bold by putting on the Pipedream Corset Strap On, where you can be the irresistible vixen so that you can make lovemaking last a long time by playing a coy and commanding attitude to match! The mask that comes with the set can even fuel your confidence and the corset and garter is an unbeatable combination.
Shopping for your basic lingerie at That's Naughty Australia has never been easier.
Amp Up The Sexy Factor with Bodystockings!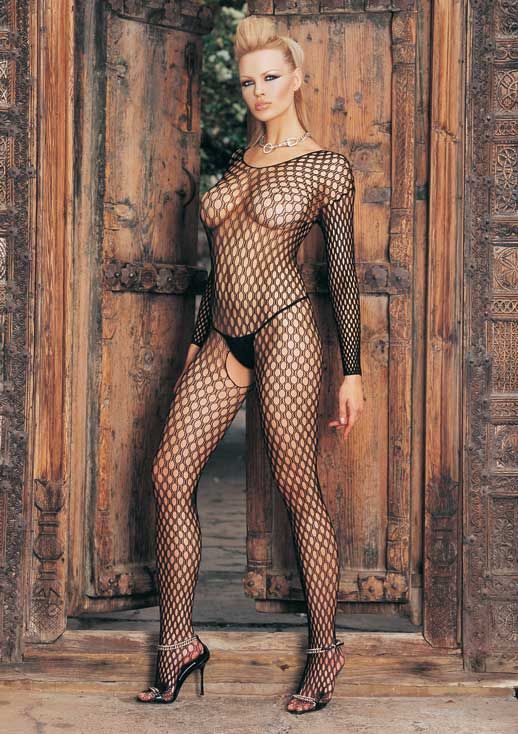 There are cuts here and there, play it right and you can tease your man into getting what you want and how you want it in bed! Wearing the right kind of lingerie is only half the battle, and you can reveal your assets without necessarily having to bare it all with bodystockings. You can be quite a tease and have fun doing the teasing with the bodystockings of your choice.
Why are bodystockings such a hit among women who want to feel sexy and ultra-flirty? Bodystockings can accentuate your assets, and if there was one way for you to make a statement, bodystockings have to be it! Somehow, bodystockings bring that elusive secret boudoir setting into reality, and it just sets the right ambience for the fantasized playtime. Most bodystockings feature sheer material, but the best ones also have unique patterns and an open crotch to get the action jumping! You can shop for the bodystockings of your choice plus additional accessories at That's Naughty Australia so that you can feel confident and do the teasing with sheer and fish net materials to make those boudoir fantasies a reality.
You can choose from different styles and even the popular brands featured only here at That's Naughty Australia so that you can look forward to a unique bedroom experience as a result of your newfound outfit.
Lingerie Bra and Panty Sets online
With so many styles to choose from, you can't go wrong with the complete selection of That's Naughty Australia. You can pick the bra and panty sets that speak to you the most, or choose the best ones that reflect your personality. Every woman who loves lingerie will have a field day settling on her top two-don't worry, you can bring home three or more if you just can't walk away from them all!
You can indulge in a g-string and blindfold set in fun and playful leopard prints so that you can have a top cat time in bed and purr to show your feline side! If you are more of a shy bride, you can try one of the satin combinations and go to bed in an intimate and appealing setting. If you have been looking forward to a special night and would want to wear something new, a high quality and hand-stitched combination of eye mask and sexy g-string panty with fluffy feathers could complete that secret affair. You can add a halter satin top and even have an alternative satin and sexy panty to be that insane tease! You can also mix and match with different options such as a diamond studded babydoll and g-string combination so that you can switch from sex kitten to sultry vixen anytime you feel like it.
Who ever said you can't have more than one? Shopping for naughty and flirty lingerie is now easy because That's Naughty Australia has made it convenient for you to pay for your insanely sexy and irresistible lingerie so that you can shop in the comforts of your own home and have them delivered securely.
If it's all about lingerie, it has to be That's Naughty Australia!
Have A Midnight Affair with That's Naughty's Garter Sets and Cami Garters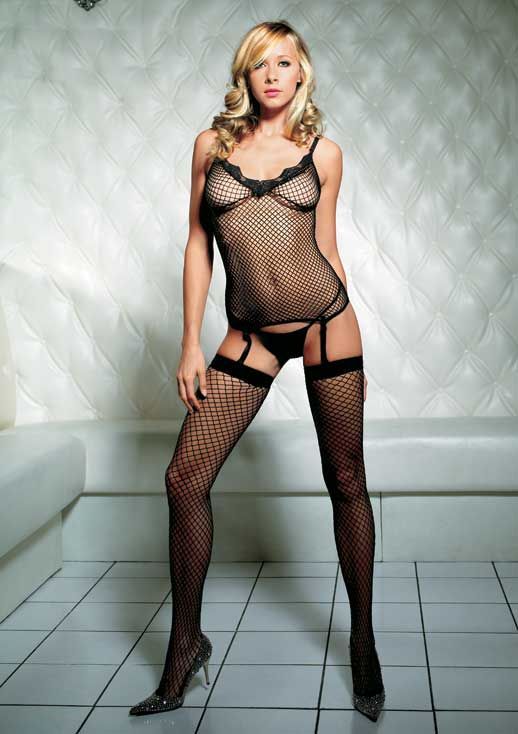 Sometimes, getting your man turned on is as easy as wearing sexy lingerie.
Every man would definitely have his wheels turning and eyes popping if you show up wearing a cami and garter in bed. Here is an idea, you can slip it on, walk around the house in it with killer high heels and let him choose in which room he would like to get down and dirty in. Of course, don't be surprised if he shows you how grateful he is with the extra-special treat you gave him. Seeing you in a sheer cami, garter, g-string and matching stockings could be the deal maker he has been waiting to have. This is exactly what you can have, sometimes even more, when you browse around That's Naughty Australia's selection.
You can have diamond studded cami and garter sets so that you can feel extra seductive. These are the right playwear to slip on because they are handcrafted and created to meet your discerning tastes while giving you high-quality lingerie, making sure you get the value for your hard-earned money. Here is another plus, you can also add accessories and naughty little toys like bullet vibrators in tiny pockets. How's that for added pleasures?
Exotic Fantasies Come Alive with Sexy Lingerie Long Dresses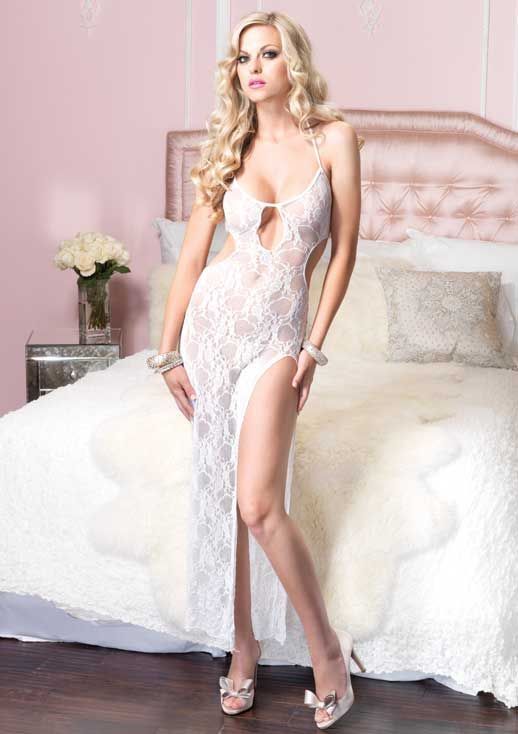 Show off your thighs. Let those seams brush against your legs. Let the cleavage tease and taunt. The sheer long dress will get him hard and ready when you wear this to surprise him. What's more, these long dresses are handmade and you can choose between sexy lace in eyelets and keyholes or crochet.
These long dresses bring back the vintage appeal, back to when women wore exotic lingerie such as long dresses that were sheer enough to show off their curves and intimate corners as well as a long enough- decent length to show off skin plus a little more. These long dresses have the makings of making you feel like an exotic temptress, and you can also feel like one once you see yourself in the mirror. Trust us, the right lingerie can boost your confidence so that your time in the bedroom can see more interesting action! Now is the time to make those exotic fantasies a reality!
That's Naughty allows you to save while evaluating which long dresses will be great for you. You can have the usual long dress and g-string together. Now that's great value! You get to save time and money as well, and you can shop in the comforts of your own home and enjoy convenient payment options.
License to Do Naughty With Sexy Mini-Dresses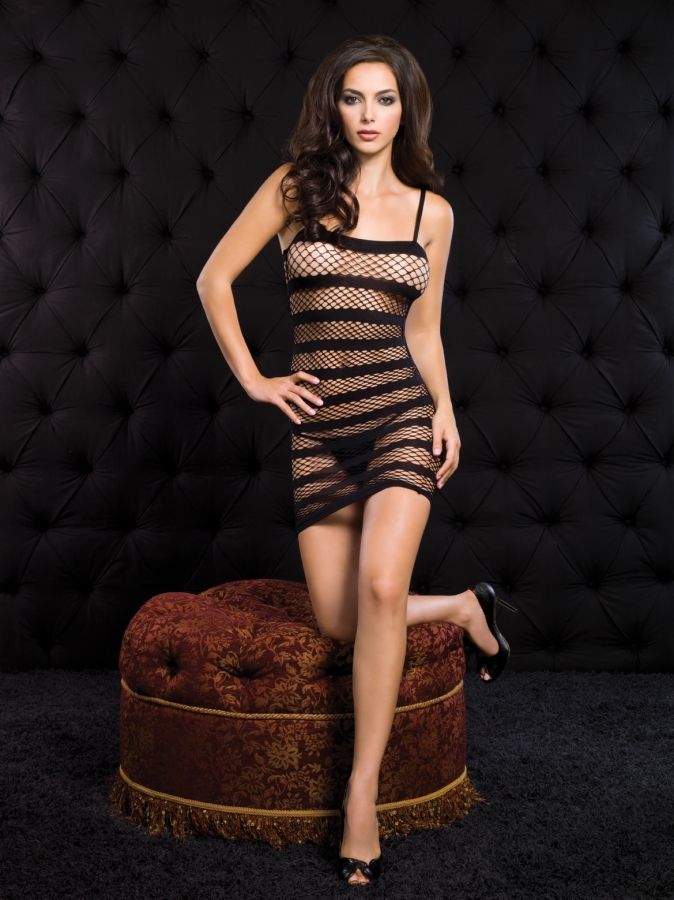 The reason why miniskirts became popular was because it was short enough to show skin between the thighs and to let women enjoy the wind in those delicate and private areas in between their legs. However, these mini dresses are not miniskirts, in fact, they offer so much more to the modern woman of today. When a woman slips this on, so many wonderful things are bound to happen, involving more than just the wind. It may even involve sex, toys, accessories, and more sex.
Now is the time to be sexy and to drop those inhibitions, and the best triggers are usually spicy, flirty mini-dresses. It seems that mini-dresses are the license to do naughty, dirty work in the bedroom. You can choose different dress styles, but for sure you can wear them feeling comfortable all throughout playtime. The cutouts make it sexier and easier to reveal the special, sensitive parts of you which he will be savoring with every gentle kiss and touch. You can even let him slowly remove your mini-dress as if he were unraveling his special birthday present, only his gift is nothing else but you.
When it comes to being flirty and naughty, the only license you need is sexy mini-dresses lingerie of the ones you truly like. You can't run out of choices when shopping at That's Naughty Australia, so that there is bound to be a style and preference that comes close to what you have in mind. Feeling naughty? It has to be That's Naughty Australia.
Go Lacey Racey, G-String Gaga or Glow In the Dark!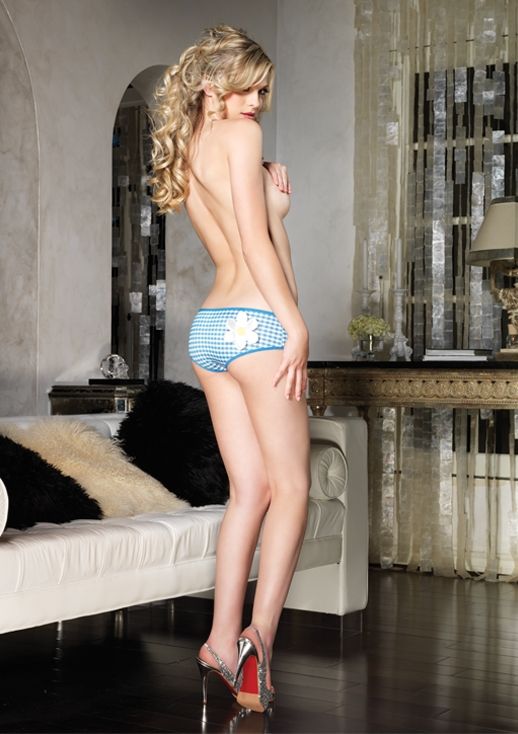 Pantyhose, boyshorts and g-strings, you can go crazy just choosing which ones you will be wearing, but so would be your lover when he sees you!
Here is an advice, you can save up for the ones you like and this way, you won't have to kick yourself for having only a limited budget. Now this is where you can have fun. Who would have thought that there are so many things to do with just lingerie, right? It is recommended that when you visit this section of That's Naughty Australia, you should get one lace lingerie, one g-string and glow in the dark sets. Here is why.
With laced lingerie, you can be racey and still look stylish in bed even as you are pumping your way to pleasure-that's the beauty of lace. The g-string and pantyhose combination is enough to make him go crazy, enough to even get his full attention, even hard and ready for you. And for the fun part, you can use the glow in the dark panties and plasties set to indicate where you want to be kissed. When in the dark, you will enjoy savoring all sorts of physical touches and untold sensations, all thanks to glow in the dark lingerie! With a vibrating crotchless panty, you don't even need a man to rock your world! You can get orgasmic satisfaction when you want and where you want it.
So, which one will you pick first?
Teasing and Flirting-Upsized Australia
Even plus sized women can feel sexy anytime they want. With the power of lingerie, curvier women can feel powerful and desirable, all it takes is choosing the right style of lingerie they want. Plus size women do not have to be shy about their bodies, in fact they have more reasons to embrace their bodies and to be confident.
It only goes to show that plus size women can also dictate the mood in bed by wearing sexy lingerie. Now that is irresistible. That's Naughty Australia has a lot of lingerie choices for the curvier woman, and is proud to be an online shop that can help her take control, to give pleasure as how she wants, when she wants to. From thongs, to camis, even bondage sets, you can find what you are looking for in That's Naughty's selection of high quality lingerie. Most items come in complete sets so that you can get good value for your money and you don't have to spend extra just to satisfy your whole look. You can do the teasing and giving effortlessly. Now you can be the sexy vixen you have always wanted to be, simply choose your lingerie and you are all set to watching your man's reaction change as you show him a different side of you which he has never seen before.
Roleplay | Costumes
Bringing fetish and fantasies into life adds a different face and feel to your intimate moments. The human mind can be so creative, so secretive, and so naughty when it comes to sexual fantasies that they wish to discover and experience. That's Naughty Australia offers you this collection of role play lingerie, the perfect fit to send you and your lover rocking and banging your fantasies into life.
Play the very efficient and caring nurse as you give him the nursing care where it matters, down under. With this nurse role play lingerie kit, you will be assured that your man is up and healthy to fulfill his role as your favorite patient. Men don't like getting frisked and cuffed, but they sure change their mind quick when it's a hot and sexy policewoman doing all that frisking and touching in the right places. Snap the cuffs and get him under arrest, and jail time will be served pleasing you with orgasmic sensations. Getting arrested and busted never felt so good! Or you could play the submissive maid, willing to serve him his every desire, or the sexy secretary who is willing to go down and wild to take notes on the fantasy side of pleasure. Be his fantasy girl, and he will be coming back for more!
Teddies
Dressed to impress and begging to be undressed is who you will be when you wear one of these lingerie teddies from That's Naughty Australia. Looking sexy and inviting has never been so good with this one piece lingerie that covers more than enough and yet leaves plenty of curves to get his naughty mind in the right track for the long night of sensual discovery and erotic fun. And since a teddy is a one piece lingerie, peeling it off you will offer both of you a pleasure world to discover, as you savor erotic sensations while he feast on inch after every delicious inch of you.
These teddies or bodysuits looks and feels great, combining a panty and a camisole as an undergarment, especially when you don't want panty lines to appear, enhancing your form to be as natural as possible, making you visually appealing and sexually inviting at the same time. These teddies are also great for sleep wear, but once you are dressed in these, just one glance at you and sleeping would be the last thing that your man would have in mind. Dress up, and be prepared for a night of not just warm hugs with these teddies and bodysuits made available to you by That's Naughty Australia.
Valentines Lingerie
Nothing speaks promises of a hot and wet night like red, and That's Naughty Australia can help you speak out that statement loud, clear and sexy with our selection of Valentine Lingerie, the perfect pieces to show the color and promise of love and sexual fun for you and your lover. Look even hotter and sexier in these valentine lingerie pieces, guaranteed to make your lover ogle and crave to taste, explore and satisfy you, turn him on into the ultimate Valentino for your orgasmic satisfaction!
Entice him with our selection of lace chemise that hides as it also reveals the promise of supple and warm flesh waiting for him to uncover, perfect for letting his imagination and fantasy run wild and make him hard. Or you can tease to please with our selection of two piece valentine lingerie that will leave him eager and roaring to go in crotch less panty that is just waiting for his hard cock, g-string that is just begging for that little flick so he can take peak and a lick. Getting your man hard and eager, and his eyes focused only at you and only is only the beginning of a night of delicious sights and sexual delights, only here at That's Naughty Australia.
Where can I buy Hot and Sexy Lingerie?
Where you can buy hot and sexy lingerie is right here at That's Naughty Australia. We have all the lingerie to tease, excite and please your lover, from babydolls and chemise, body stockings, bra and panty sets, garter sets, cami garters, long dresses, mini dresses, panty boy shorts and G-strings, teddies, valentines, and other lingerie essentials and accessories. You can also buy plus size lingerie and sexy role play costumes for naughty and kinky sex fantasies brought to life. Feel sexy, be sexy, and look sexy and be prepared get your lover's hands and mouth all over you with our wide selection of lingerie made available and affordable for you by That's Naughty Australia.
How much are Hot and Sexy Lingerie?
Hot and sexy lingerie are affordable, and That's Naughty Australia offers a wide selection of sexy lingerie you can buy without going over budget. Even a simple lingerie like a new G-string, lace panty, or stockings can surprise, entice, and inspire your lover to give you pleasure like never before, and you can buy affordable lingerie like stockings for as low as $10 and G-string at $20. There are a lot of sexy lingerie options to choose from $30 to $50. You can also buy complete role play costumes to get his naughty fantasies into life!
Why should I try and buy Sexy Lingerie?
Why you should try and buy hot and sexy lingerie is because it will not only make you feel and look sexy, but it will also add fire to any sensual and naughty night with your lover. The joys of sex is not just about getting naked and sexual contact, seduction is foreplay, and no better way to tease, excite, and get your lover hard and raging to go than with sexy lingerie. Let his imagination run wild for what is in store for him, and you can be sure he will be coming back for more, night after night!
When do I need to replace Hot and Sexy Lingerie?
When you would need to replace your sexy lingerie would most probably depend on your lover reaction: one look at you wearing any of these sexy and hot lingerie from That's Naughty Australia and he might not be able to control himself and tear them right off you: good news is he will buy you another one surely after that, that's a guarantee! With proper care, sexy lingerie can last you long…at least until your lover gets overexcited, and he surely will with these wide selection made available for you by That's Naughty Australia.
Who makes good Hot and Sexy Lingerie?
Some of the best brands when it comes to hot and sexy lingerie are California Exotic, Desire Hosiery, Pipedream Fetish Fantasy Lingerie, Seven Til Midnight and Leg Avenue. You can choose from a wide range of sexy lingerie from these brands, and That's Naughty Australia offers a wide collection of sexy lingerie from these brands in affordable prices, so you can be sexy and sexually satisfied every time.
Who sells Hot and Sexy Lingerie?
That's Naughty Australia sells all the sexy lingerie you need to look, feel and be sexy, and get your lover raging hard and roaring to give you orgasmic pleasures all night long. You can buy sexy dresses of all kinds, camis, stockings, bras and panties, and all other lingerie for a night full of naughty pleasures and surprises, and made affordable only here at That's Naughty Australia.
What type of Hot and Sexy Lingerie do I need?
When it comes to lingerie, the type of lingerie you need is, well, everything, and That's Naughty Australia has a wide selection of lingerie to make you sexy and get your lover ready and willing for a night of wild pleasures and satisfying orgasms. More lingerie is always better, and for sure it will keep your man coming back for more. The more types of lingerie you have, the more surprises for your lover, and the most pleasure for you, guaranteed!
Where is the best place to purchase Hot and Sexy Lingerie?
The best place to purchase lingerie is right here at That's Naughty Australia. You can buy from our wide selection of hot lingerie to set your man's imagination on fire and his cock hard, ready and willing for a naughty and satisfying pleasure night ahead, every night! You can choose the sexy lingerie you want from top brands like California Exotic, Pipedream, Leg Avenue and many others. Ordering for your sexy lingerie is fast and easy, and you can enjoy secure and flexible payment and shipment options for the swift and discrete delivery of your new sexy lingerie. Set the mood right for a hot and wild night with the wide selection of sexy lingerie made available and affordable just for you by That's Naughty Australia.
Leg Avenue Size Chart
| | | | | | |
| --- | --- | --- | --- | --- | --- |
| | Bust | Waist | Hips | Dress Size | Cup Size |
| Size | (in inches) | (in inches) | (in inches) | | |
| Extra Small | 30-32 | 21-23 | 32-34 | 0-2 | A |
| Small | 32-34 | 23-25 | 34-36 | 4-6 | A-B |
| Medium | 34-36 | 25-27 | 36-38 | 8-10 | B-C |
| Large | 36-38 | 27-29 | 38-40 | 12-14 | C |
| Extra Large | 38-40 | 29-31 | 40-42 | 14-16 | C |
| Small/Medium | 32-36 | 23-27 | 34-38 | 4-8 | A-B |
| Medium/Large | 34-38 | 25-29 | 36-40 | 10-14 | B-C |
| One Size | 32-38 | 23-29 | 34-40 | 6-12 | A-C |
| 1X/2X | 40-44 | 31-35 | 42-46 | 16-20 | C |
| 3X/4X | 46-50 | 35-39 | 46-50 | 22-26 | C-D |
<